The Best Karaoke Spots
It is one of those universal truths that everybody loves karaoke, whether you croon like Sinatra or croak like Bob Dylan at Jones Beach in 2011. And though some of us prefer to keep our musical stylings limited to solo Voice Memo recordings of "Landslide," there's something to be said for busting out pop-and-rock hits in front of a big crowd—after a shot or two of courage-affirming whiskey, that is. Here are our favorite places to do karaoke in this little town of ours; as always, leave yours (and the lyrics to Paradise City, if you please) in the comments.To get more news about Karaoke CBD Melbourne, you can visit starsktv.com.au official website.
ROCK STAR KARAOKE: This roving live band's been making the karaoke party rounds around the city for a few years now, breaking out their guitars, bass and drums for sing-a-long pop hits at bars like Manchester Pub, The Bowery Electric and Littlefield. The events are free to attend, and the song list is heavy on classic rock and pop hits from the likes of AC/DC, The Rolling Stones, Madonna and U2; be prepared to belt out "Sweet Child O' Mine" before a packed bar, and expect a few off-the-wall guitar solos to pop up during your set.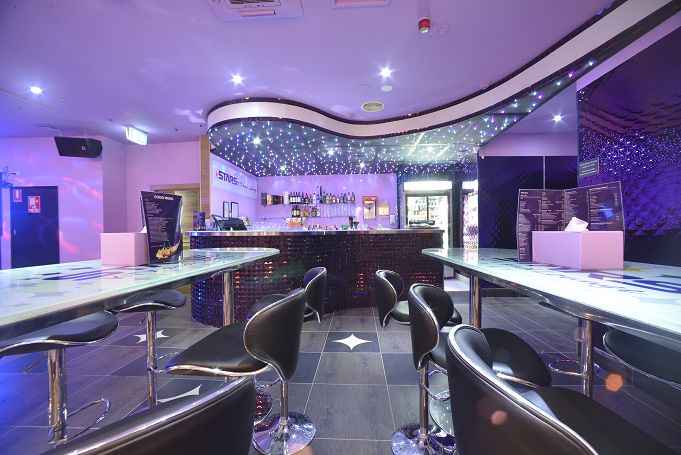 KARAOKE KILLED THE CAT: This weekly party at Park Slope's Union Hall isn't just for budding crooners, though there's plenty of fun to be had for anyone looking to butcher a Lady Gaga album onstage. Hosts Chris Goldteeth and Lord Easy keep the blood pumping with crowd-surfing, group sing-alongs and wild dance moves; on occasion, the duo start twerking and the world's shortest short shorts make an appearance. The party kicks off at midnight and is free to attend; wear a tank top and be prepared to sweat.
RADIO STAR KARAOKE: For an "upscale" karaoke experience, this Midtown spot's got all the fixings: party rooms, funky vintage decor and an open bar drink deal for those who need all the liquid courage they can get to ease their performance anxiety. Though Radio Star's song list isn't as extensive as some of its Koreatown counterparts, the space itself is massive is enough to make up for it, boasting nine or so private rooms ranging from 4 people to about 40 people (rates very from about $20-$120 per hour, depending on the room), in addition to a main bar for collective singers.
There are two open bar packages, one running $20/person for an hour and $15 for each subsequent hour, and another running $60-per-person for the night; if you're coming with a large boozy group, you can also opt for beer and liquor packages running $130-$200 each. And if two hours of Taylor Swift and the Spice Girls zaps your energy, Radio Star's also got a decent menu, with bar food bites ranging from nachos ($12) to summer rolls ($10).
ARLENE'S WORLD FAMOUS LIVE ROCK N ROLL KARAOKE: Monday nights at Arlene's Grocery are not for the faint of heart or bereft of talent; the folks that take the stage to sing alongside the bar's signature band tend to know their stuff when it comes vocals, and the room treats you more like a rock group's lead singer than an amateur having fun with Journey's Greatest Hits. But the Lower East Side's best known (and cover free!) karaoke night is a blast whether you're a participant or a lowly spectator, and even if your voice isn't as pristine as some of your fellow karaoke-ers, the bar's cheap booze and band's super-loud instruments will have you sounding at least somewhat like a star.
GAGOPA KARAOKE: Anyone who's been stuck with an oversized bar tab post-karaoke birthday party knows that booze is where a karaoke joint'll get you—mandatory gratuity, open bar deals and $8 bottles of beer make that $20-per-hour room deal not such a deal in the end. But Gagopa is a rare Bring Your Own Booze blessing—there's no corking fee, so you can bring as many six-packs as you need to transform your rendition of "Seasons Of Love" into a masterpiece. Rooms run $30-$50 per hour based on how many people you've got, with groups over 7 warranting an extra $7 an hour per person.
There's no performance anxiety allowed at Planet Rose—when your song of choice comes on here, your singing takes center stage in the middle of the dive bar's oft-packed room, wireless microphone in hand. But the gang that frequents this East Village spot is a forgiving one, and no one will boo you out if your rendition of "Quit Playing Games With My Heart" lacks Brian Littrell's sweet boy band whisper. Maybe. Songs are $2-a-pop, beers are cheap and there are twinkling Christmas lights, zebra couches and chairs galore, so you can pretend you're in John Waters's living room while you're waiting for your tunes.