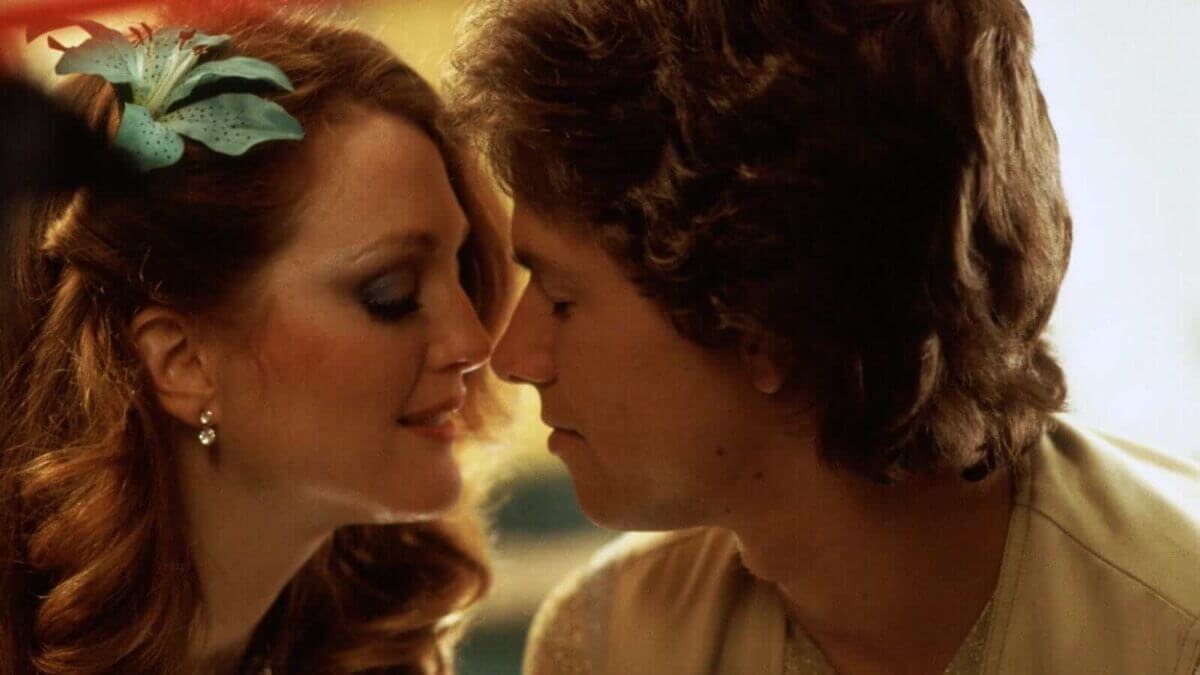 Here's the deal: Humans have sex. There are sex scenes in movies. Wouldn't it be fascinating if a film included two actors having actual, consenting sex rather than merely simulating sex in a way that looks fantastic onscreen but is almost definitely very, very awkward in real life? Yes, we are aware that porn exists, but we are not discussing porn in this context. No, we're talking about real, mainstream (or, at the very least, the level of "mainstream" attained by arthouse foreign films and Indies) films with authentic narratives that also happen to include real people doing real sex acts.
Don't roll your eyes, for these films exist. Not only do they exist, but there are a lot more of them out there than you may think—we're just presenting a few of our favorites.
This list includes quite a few films that have answered your prayers and fulfilled all of your sex-obsessed fantasies. They all have lots of sex, and unlike most of the sex you see onscreen, the hotness in these films is entirely, completely, and 100 percent real. It's intense and a little bit hot to see people have sex in a video and know it's genuine, and that's exactly what you'll get with these films. As one might guess, many of these films are Indies or foreign films, genres in which breaking the boundaries, particularly in the domain of sensual pleasures, is more acceptable.
Inside Deep Throat
This 2005 documentary went deep into the cultural effect of the legendary 1972 pornographic film Deep Throat. It includes 20 seconds of unsimulated fellatio from the source material, as well as interviews with Linda Lovelace, Gore Vidal, Larry Flynt, Hugh Hefner, and John Waters, all in the name of education.
Female Vampire
Female Vampire, from 1973, is a must-see for horror fans who enjoy a hearty dose of sex. The film is about a lady (Countess Irina von Karlstein) who is basically a sex vampire—that is, she requires sex to stay alive rather than blood. The unsimulated sex appears during the murder scenes when the Countess gives her victims oral sex till they die (as you do). The film was released in three different versions: one that is a conventional, mainstream horror movie, another that combines horror and sex, and a third that is straight out hardcore porn.
99 Women
This 1969 film was one of the first examples of the "women in prison" genre, and there are reportedly four versions of it in circulation, including a director's cut by Jess Franco and a French hardcore version released in 1974 that includes more than eight minutes of new hardcore footage shot by Claude Dendron.
The above-mentioned movies seem quite ancient. Let's get to some movies that we actually may have heard of or even watched…
Ken Park
This 2002 film explores the lives of a group of California youngsters. It was based on the true diaries and memories of the film's director, Larry Clark, and was written by Harmony Korine (yep, of Spring Breakers fame). A combination of simulated and unsimulated sex scenes is included in this frank look at teen life.
Sexual Chronicles of a French Family
The title of this book, Sexual Chronicles of a French Family, is quite self-explanatory. When the family's youngest son is found video himself masturbating in class, the film's 2012 French comedy-drama revolves around a family who gathers to speak up about their sexual experiences. There are two versions of the film: a Sensual version (softcore) and a Sexual version (hardcore) (yep, hardcore).
Nymphomaniac
Lars von Trier is back at it again. Unsimulated sex was portrayed in this 2013 film starring Charlotte Gainsbourg, Stellan Skarsgard, Shia LaBeouf, Christian Slater, Uma Thurman, and Willem Dafoe (among others), but there was a catch. Body duplicates had IRL sex, and their genital region was pasted on the actors after the actors simulated sex. #Normal. There were also several fake vaginas wandering about the scene.
These were some of the movies that contained real sex! But if you're that desperate or horny, just read our book – "The Erotic Journey of the Seven Graduates." This book will fulfill all your sexual desires and teach you some new sex-related tricks that will improve love life. This book is one of the best books to improve sex life.