Rattan is one of the famous and widely used ingredients in daily life. In particular, they are widely used in the production of handicrafts and furniture such as tables and chairs, serving trays, lampshades, and storage baskets,… If you were wondering why rattan is loved by many and whether it is a sustainable source of raw materials, this blog may work for you.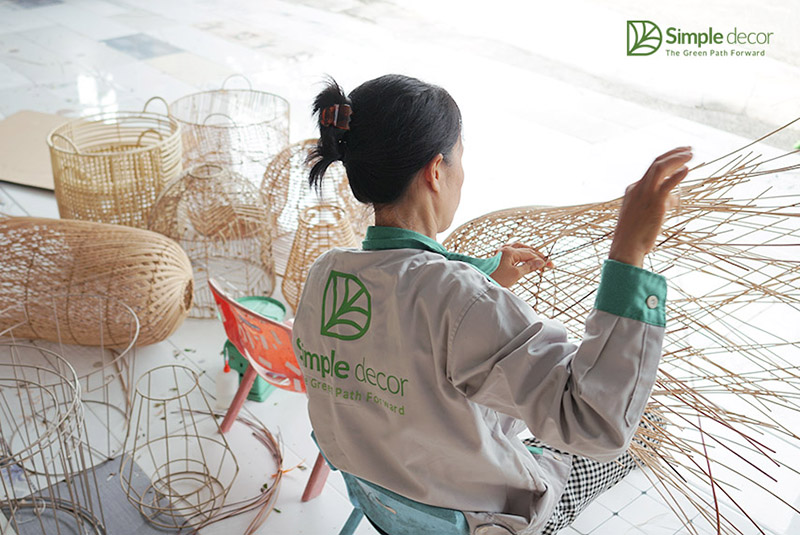 Rattan Is A Good Choice For A Sustainable Lifestyle
Rattan is one of the completely eco-friendly plants. Nearly 600 species are growing in different forests in Africa and Asia. Natural rattan is amazingly renewable. Each rattan plant can grow 2 cm daily to be planted and harvested after about two years. Faster growth means greater yield with fewer natural resources, making it a highly sustainable alternative.​ Furthermore, rattan is a natural material that is 100% biodegradable. Moreover, making it suitable for the production of sustainable products.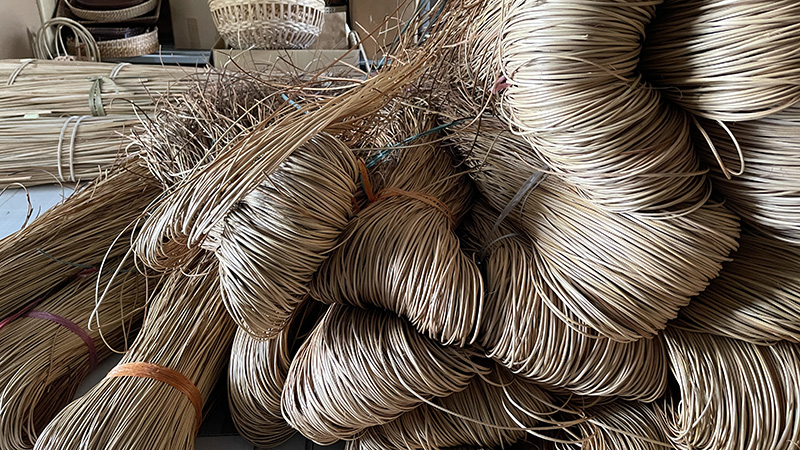 Curving Raw Rattan Material
Read more: Sustainable Rattan: A Brief Explanation
Rattan's Versatile Choice
Rattan has very high flexibility; we can use it to make a lot of furniture and handicrafts with high aesthetics, such as rattan storage baskets, rattan serving trays, rattan tables, rattan chairs, and rattan lampshades. Furthermore, rattan's high durability, weather resistance, and low maintenance requirements have made rattan products a top choice. Especially handicraft products or furniture made of rattan are handmade in artisans' hands; this also requires less production machinery, further increasing their green nature.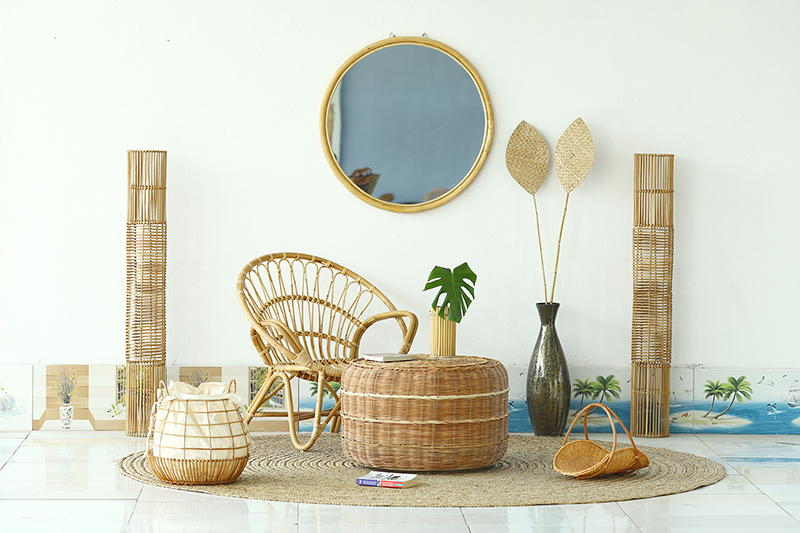 Wicker Rattan Furniture
Rattan's Stylish
Another reason to make rattan is so popular is how it looks. It has a classic textile texture combined with a minimalist style that keeps the product from going out of style and keeping up with trends; made entirely from the skillful hands of artisans, the product has a high level of sophistication and durability. Rattan products can ultimately be used to decorate the living room, bedroom, bathroom, or even outside the garden.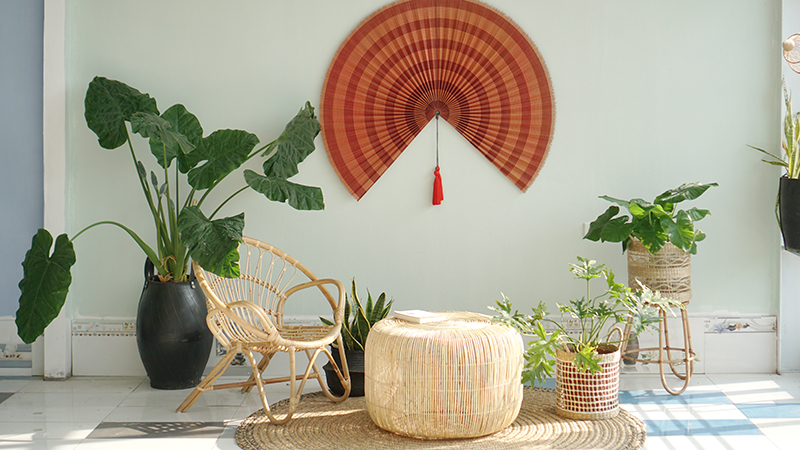 Rattan Home Decor
Simple Decor has been producing many different products from natural rattan materials for wholesale. We are confident with the quality of each product that we made. Because all products are made entirely by the skillful hands of Simple Decor artisans, the same time, it goes through many stages of censorship before being packaged and exported.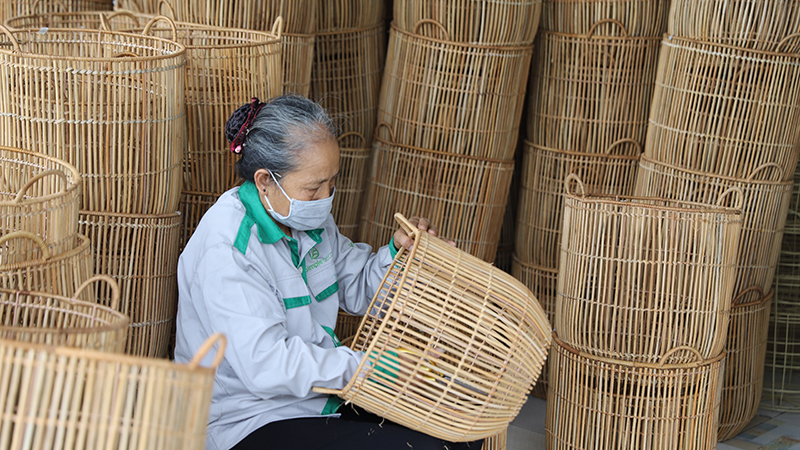 Rattan Lampshade Wholesale Vietnamese Supplier
Here Are Some Outstanding Rattan Product For Wholesale That Simple Decor Is Providing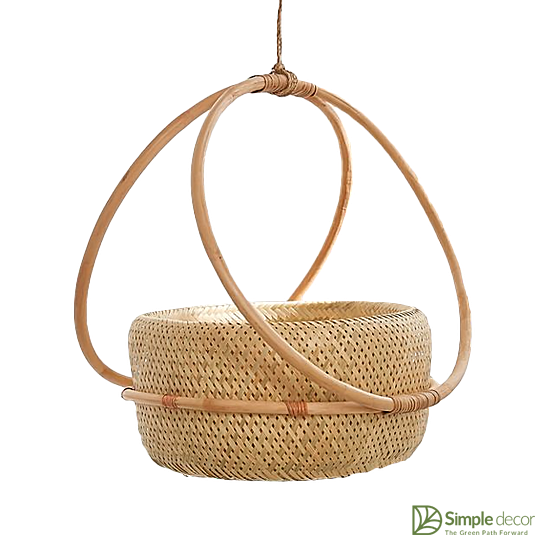 rattan hanging planter wholesale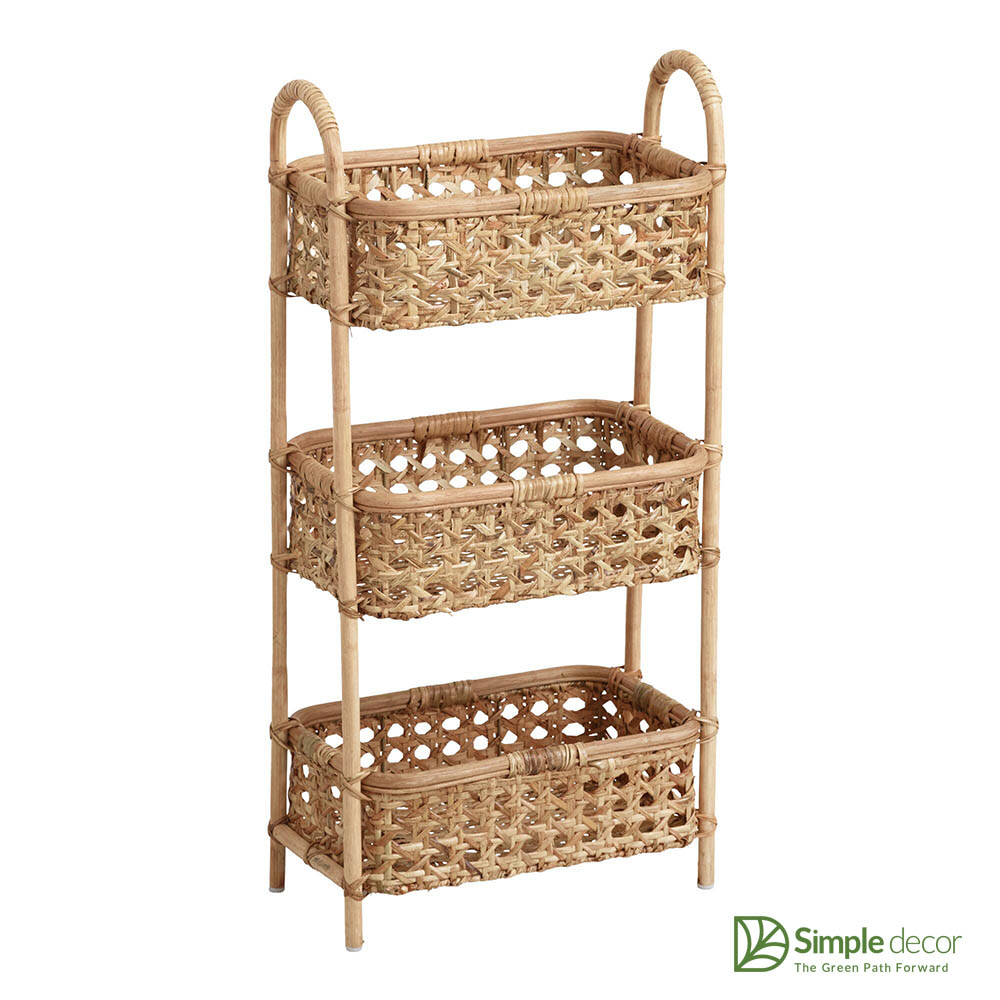 3 Tier Rattan Wall Shelf Wholesale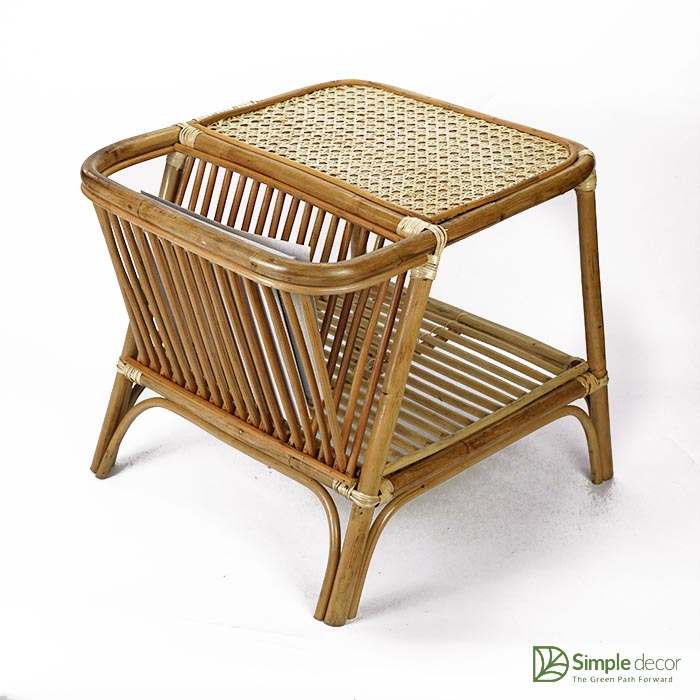 Rattan Side Table Wholesale
Explore more other designs of rattan products wholesale here